Porsche 911
Coupé
Forhandler:
Classic Motor Sales
Teknisk Data
1. registrering

01-07-1968

Motor type

Benzin

Antal døre

2

HK

160
Beskrivelse
Porsche 911T SWB 2,0 1968

Samme danske ejer de seneste 33 år.

Motoren renoveret/opgraderet i 2002 og målt på rullefelt til 175 HK.

Der medfølger en del dokumentation på bilen.
bla. faktura på renovering/opgradering af motoren.

Nogen patina i lakken.

Sælgers beskrivelse af bilen :

Porsche 911 T 2,0 Type F 1968, Short Wheel Base ( produced befor june 1968
.
My Porsche 911 T was delivered as new to signor Dorino Pansera, Versico, Locarno, Switzerland in June
1968. Unfortunately, I have not managed to trace the car's use further, Dorino Pansera died in 2016. There
are indications that the car has participated in competitions, and he was celebrated in connection with his
40th anniversary in the Automobil Club Switzerland. After 12 years of ownership, he sold the car to Jürgen
Bartsch.
Jürgen Bartsch drove the car from 1981 to 1988. He restored the engine and body, supplying it with Carrera
fenders and front bug spoiler.
I bought it from Jürgen Bartsch in 1988, and participated (as a spectator) the following years in a series of
club events in Stuttgart, invitation from Porsche to the 30th anniversary of Porsche 911, AvD Oldtimer
Grand Prix, Nürburg Ring, and Goodwood Revival in Chichester, England.
In 2001 I participated in several maneuver tests and on the way to a race I discovered that a defect
engine lubrication or too lean gasoline mixture had caused overheating of two or three pistons. They were
"torn" as the mechanics say.
After careful consideration, I decided to refurbish the engine and gearbox, and it should be for a
performance similar to the Porsche 911 T/R mentioned above.
It now turned out that the engine was already equipped with 911 S-pistons and camshafts, as well as a
flywheel of the type called "lightened flywheel". On the roller field, it had so far provided 140-150 HP.
Close study of the extensive literature in the field and long discussions with several professionals formed
the basis for my decision that the engine should be preserved so that there are still "matching numbers"
between the body, engine and gearbox.
From the USA, I ordered forged pistons with accessories that could ensure the high compression of 10.3:1,
a set of 34 mm venturi channels for the Weber carburetors that increase the mixing of air and gasoline, as
well as a set of new nozzles and had it adjusted on a roller field so that the gasoline supply is optimized for
the increased air volume.
The result was not lost, and the engine now produces 175 HP on the roller field, corresponding to the
aforementioned "Rally" with "sports kit 2". Several specialists have said that they have been able to deliver
up to 200 hp from a 2.0 liter 911 engine, but this requires more air / gasoline from larger Weber
carburetors, type 46 IDA 3. I chose to stop with the current upgrade, and subsequently the gearbox is
refurbished. An oil cooler is inserted behind the front spoiler.
What remains now are "valuable souvenirs" in my workshop, a "lightened flywhell" and 6 used 911 S
pistons, with cutouts for valves with a diameter of 42/38 mm.
The car has not raced since the main repair of the engine and gearbox.
The respect for the Porsche 911 is noticeable when rolling through the landscape. It's as if more glances are
being sent at the older models than the younger ones. It is now 50 years old, and according to the
manufacturer in Stuttgart, the 911 model is the sports car in the world that has proportionally the most
cars on the road, of all those they have produced since 1963. Almost no one is scrapped, everyone can be

Ring til Bo på 22590579 og hør mere om denne spændende bil.

A realy drivers car......

Stel nummer: 11825596

Motor nummer: 2081559

Gearkasse type: 901/03

Gearkasse nummer: 2280498

Speedometer viser: 50414 km.

Sidst veteran synet i DK: 06.07.2016

Seneste registrerings nummer i DK:NR27140

Sælges for kunde

Der tages forbehold for taste fejl.







Forespørg på denne bil
Har du spørgsmål eller er du interesseret i at høre mere om denne bil er du altid velkommen til at kontakte os.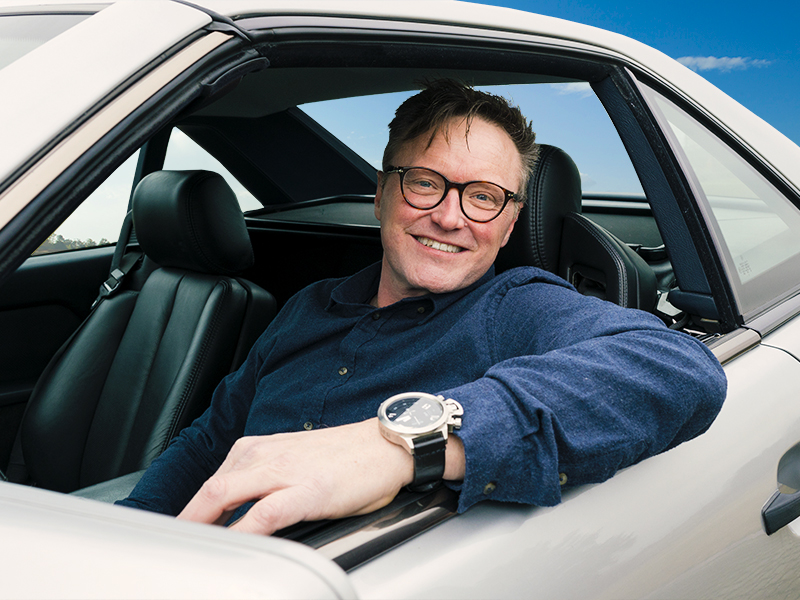 BO WINDFELD
Flere biler fra denne partner