Porsche 911
Coupé
Forhandler:
Classic Motor Sales
Teknisk Data
1. registrering

31-12-1976

Motor type

Benzin

Farve

Gul

Betræk

Stof

Antal døre

2

HK

231
Beskrivelse
Porsche 911 RS 3,2 Replica 1976

Stel nummer: 9116202042

Speedometer viser:

Sidste Synet i DK: 15.02.2017

Sidste registrerings nummer i DK:

Sælges for kunde

Sælgers beskrivelse:

1976 Porsche 911 RS replica with upgraded 3.2-liter engine (964 replica)



Desirable 1976 Porsche 911 RS Coupe replica in great condition. The car starts, drives, and stops as it should with no issues. One of the better Porsche we have seen. The car has a newer paint job in great condition and the interior is without any blemish or rips. All instrumentation works.



The previous Danish owner had the car since January 2012 and during his ownership the was restored in 2014, including:



New paint, complete engine rebuilt, complete gearbox rebuilt including WEVO (915 gearbox), new exhaust system, complete brake system from a 2010 Porsche Boxster 3.2L, rims painted black and with new Yokohama tires, new windshield and new rubber seals for windows and doors, Sparaco seats and harness, Sparaco steering wheel, Heigo roll cage, Steve Wong performance chip, 935 X Triangulated Quick Change strut brace.



Car Specification:

VIN: 9116202042

Odometer: 82545 miles

Gear: Manual WEVO (915 gearbox)

Engine code: 64604685
Engine type: 930/21



History of the Porsche RS:

RS stands for Rennsport in German, meaning race sport. The RS was built to meet motorsport homologation requirements. Compared to a standard 911S, the RS had a larger engine with mechanical fuel injection, revised and stiffened suspension, a "ducktail" rear spoiler, larger brakes, wider rear wheels, and rear fenders. In total, 1,580 were made, and qualified for the FIA Group 4 class.



For the 1974 IROC Championship (which started in Dec. 1973), RSR models were fitted with the 3.0 engine and a flat "whale tail" in place of the ducktail spoiler. In 1974, Porsche created the RS 3.0. The chassis was largely similar to that of the 1973 RSR and the brake system was from the Porsche 917. The use of thinner metal plate panels and a spartan interior enabled its weight to be reduced to around 900 kg (1984 lb.).



The RSR 3.0 was sold to racing teams and scored wins in several major sports car races of the mid-1970s. Also, a prototype RSR Turbo (with 2.1 L engine due to a 1.4x equivalency formula) came second at the 24 Hours of Le Mans in 1974 and won several major races, a significant event in that its engine would form the basis of many future Porsche attempts in sports car racing.



Forespørg på denne bil
Har du spørgsmål eller er du interesseret i at høre mere om denne bil er du altid velkommen til at kontakte os.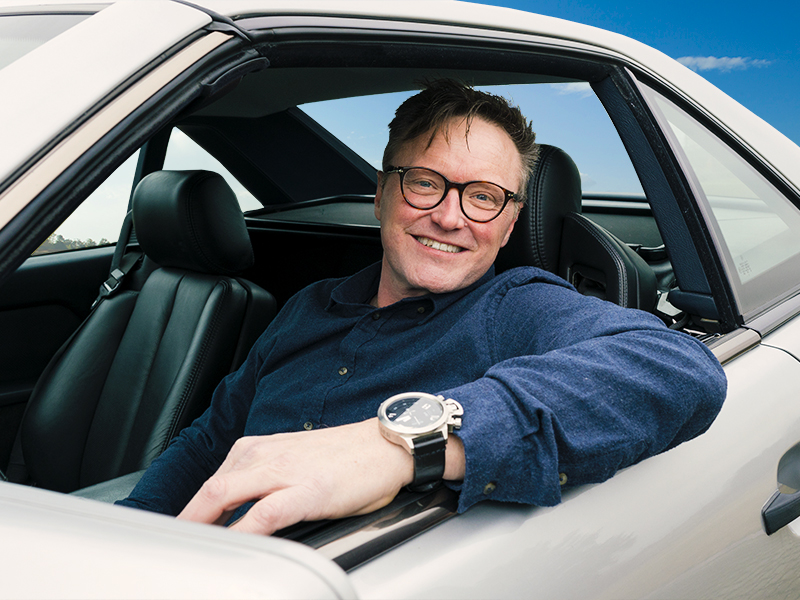 BO WINDFELD
Flere biler fra denne partner